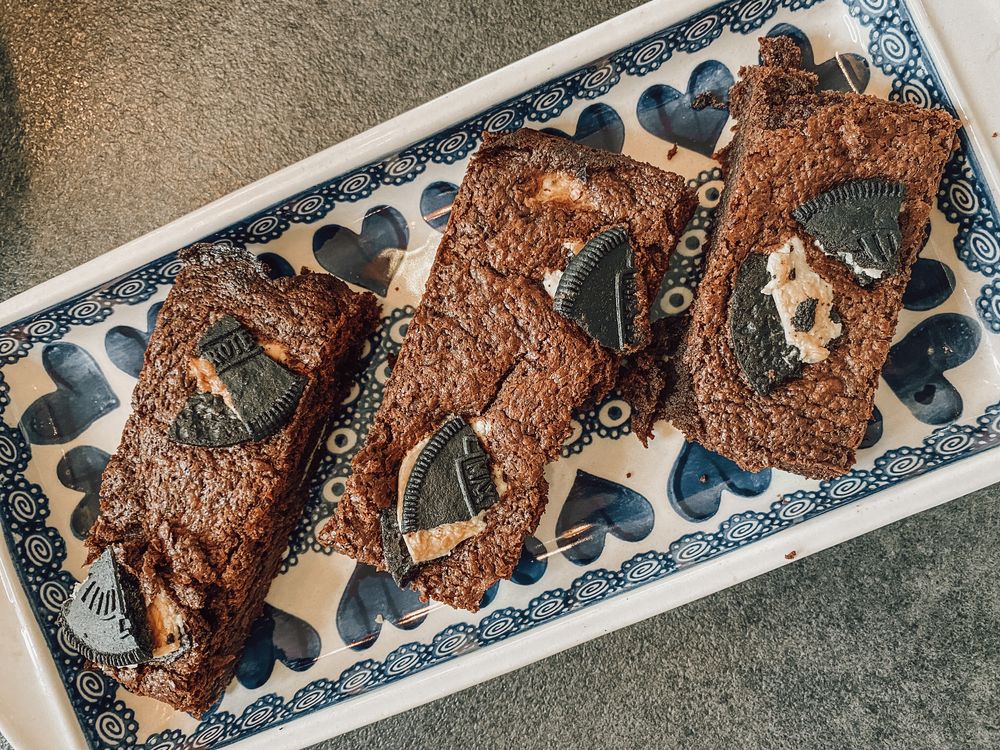 Ingredients
-200g of dark chocolate 70% cocoa
-100g of coconut oil
-3 eggs
-100g coconut sugar
-60g of brownie flavored oatmeal 
-1 bag of Black Max Max Protein
-A pinch of salt
Preparation
-Preheat the oven to 180 degrees.
-Melt the chocolate and coconut oil together for 1 minute in the microwave and mix well so that everything is dissolved. Add the eggs, coconut sugar, salt and oat flour. Mix and add the crumbled cookies (keep 2) in the preparation and mix again. 
-Put baking paper in a pan (crumple it up first, it will be easier) or grease the pan with a spray, pour in the mixture and add the remaining crumbled cookies.
-Bake for 20 minutes!
Nutritional values
Calories 3420 (270 kcal per portion compared to 505 kcal for a classic fondant cookie cream)
Carbohydrates 240 g (20 g per portion)
Protein 71 g (6 g per portion) 
Fat 229 g (19 g per portion)